Opis
SILENCE IN EVERY CLICK
Forget about distracting clicking sounds. M220 reduces over 90% 4Sound level comparison between Logitech M220 and Logitech M170. Left click dBA measured by an independent lab at 1m. of noise, creating a quieter and more productive environment for you and those around you. The small size and smooth cursor control make it great for tight workspaces and busy desks.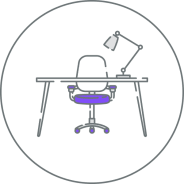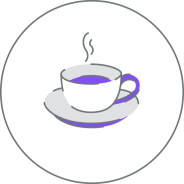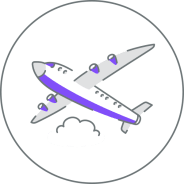 KEY FEATURES
LESS NOISE, MORE FOCUS
Stay focused on your work without noise distractions. Logitech's own SilentTouch Technology reduces over 90% 5Sound level comparison between Logitech M220 and Logitech M170. Left click dBA measured by an independent lab at 1m. of clicking sounds, all while ensuring the mouse performs its best. That means you can feel every single click but hear virtually nothing.

COMFORTABLE SHAPE, COMPACT DESIGN
Stay productive longer with the comfortable, contoured shape that follows the natural curve of your hand. Compact and wireless, the mouse fits easily with your laptop in a bag—so you can take it anywhere you work. M220 is designed to be equally comfortable for both left- and right-handed users.
EASY NAVIGATION, PRECISE CONTROL
Navigate easier with a controlled line-by-line scrolling experience. No more annoying missed clicks—the optical sensor allows you to track with smooth and accurate cursor control on almost any surface.

QUALITY YOU CAN RELY ON
The mouse is built using the same high quality standards that have made Logitech the global leader for mice and keyboards6Based on independent sales data (in units) aggregated for Logitech mice and keyboards from major global markets including Canada, China, France, Germany, Indonesia, Republic of Korea, Russian Federation, Sweden, Taiwan, Turkey, UK, US (July '19 – July '20 period). Retail channel only.. Durable and reliable, M220 also works up to 18 months 7Battery life may vary based on use and computing conditions. without changing batteries thanks to the on/off switch button and auto-sleep power-saving mode.

PLUG & PLAY SIMPLICITY
M220 is compatible with Windows, macOS, Chrome OS and Linux and works instantly when you plug the USB receiver into your computer or laptop. The receiver also provides a strong, reliable connection within up to 10 meters8Wireless range may vary based on user, environmental and computing conditions..

INCREASED PRODUCTIVITY
Get more done by adding M220 to your laptop. According to a recent study, laptop users who chose this mouse over a touchpad were 50% more productive