Opis
DIAL INTO GREAT SOUND … WIRELESSLY
80 watts of power joins precise digital signal processing (DSP) to deliver immersive, lifelike sound. Hear the crisp high notes, the powerful mid and low-range, and all the bass you can handle.
The wireless control dial and dual-position speakers let you control your sound and style. Adjust bass and volume from across the room. Position speakers horizontally or vertically. Connect via Bluetooth, micro USB, 0.14 in (3.5mm) input, or all three—and switch between them. Even from across the room.
BASS MEETS CLARITY
20 watts of bass, plus DSP takes you to that sweet balance of depth and clarity. The ported, down-firing subwoofer adds "boom" to music, movies, and games, while maintaining a rich, crisp sound.
GET IMMERSED
Experience immersive, 80 watts lifelike sound—from crisp high notes to powerful mid and low-range notes—with no compromises on bass. DSP combined with unbridled power gives you a balanced sound profile and enhanced bass, so you can hear everything across the sound spectrum.

DIAL IN. ROCK OUT.
What can 20 meters (65 feet) do for you? A 20-meter (65 feet) wireless range lets you adjust your sound from across the room, all with the wireless control dial. Press it and spin it to play, pause, mute (Mute/Unmute works when connected via 3.5 mm input. Play/ Pause/ Skip/ Rewind work when connected via USB or Bluetooth. Audio controls may vary when playing certain LIVE contents under USB/ Bluetooth),and adjust volume and bass. Do it all from the control dial. It's easy, and you don't even have to get off the couch.
THIS WAY. THAT WAY. YOUR WAY.
Say goodbye to "boxy." These oval-shaped speakers are ready to stun in sleek graphite gray, blending into your desktop environment without getting in the way. Lay them upright or horizontally to get the look you want. They're so compact, you can even sneak them under your monitor to save space. Use them to curate your space.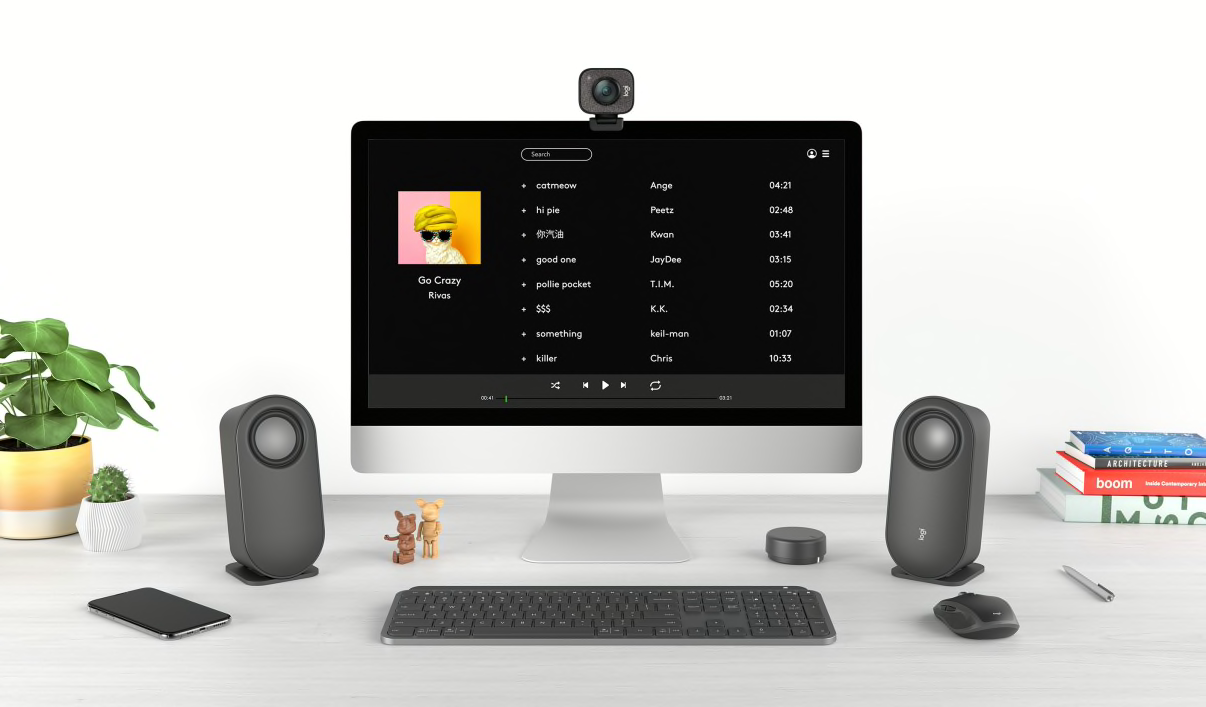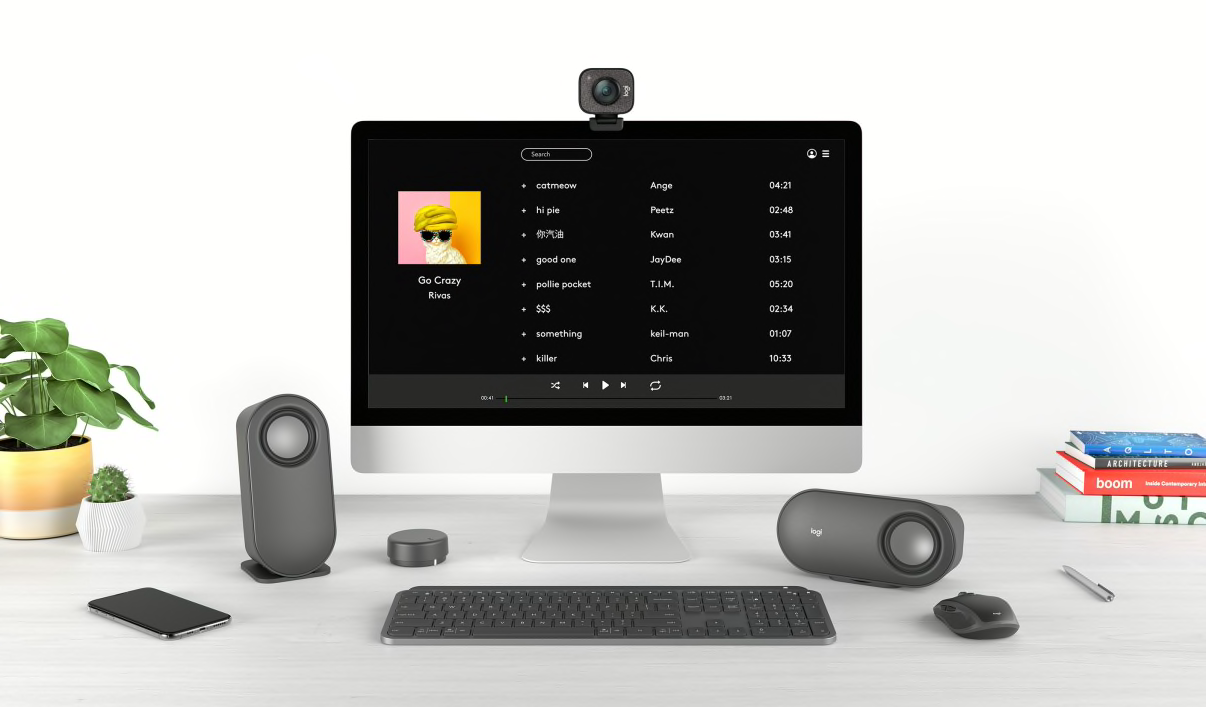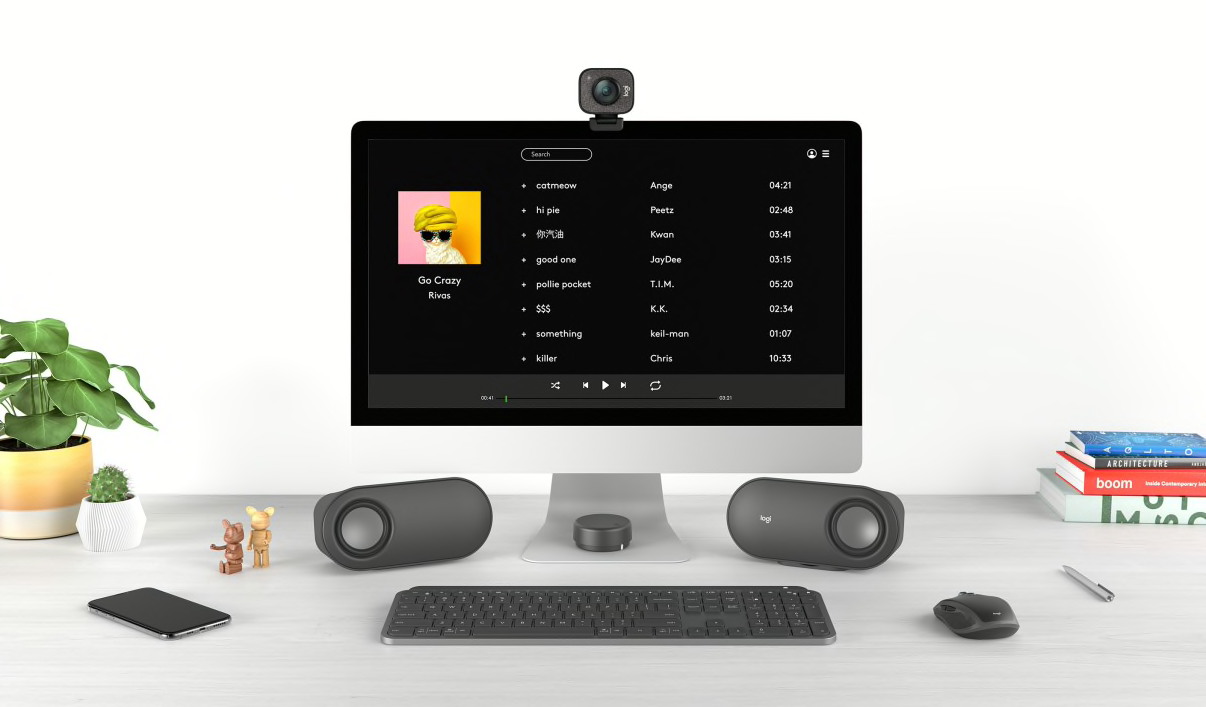 CONNECT 3 WAYS
You've got options. Connect up to three devices via Bluetooth, micro USB, and the 0.14 in (3.5 mm) input. The wired input button on the bottom of the dial switches between wired 0.14 in (3.5 mm and micro USB) connections. Quickly switch back to Bluetooth by pressing the Bluetooth button.
LET'S DIAL IN
STEP 1: BLUETOOTH PAIRING
Long press 2 seconds on the Bluetooth button to activate pairing.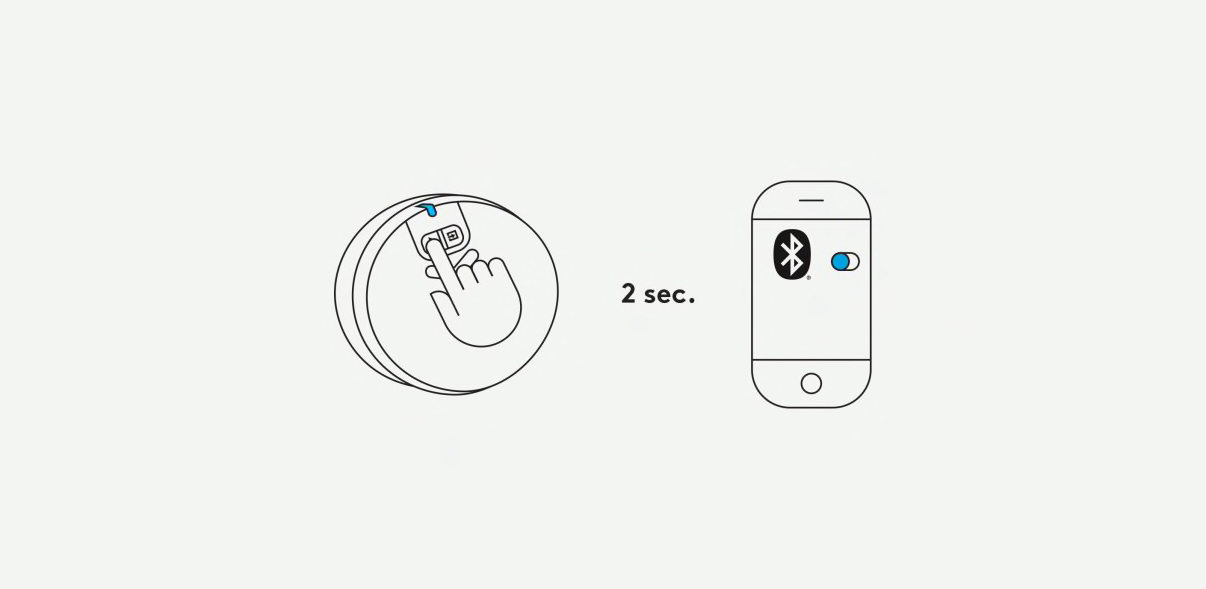 STEP 2
The LED will start blinking in blue. Search Logi Z407 on your Bluetooth device list and connect. The LED light will turn into solid blue color.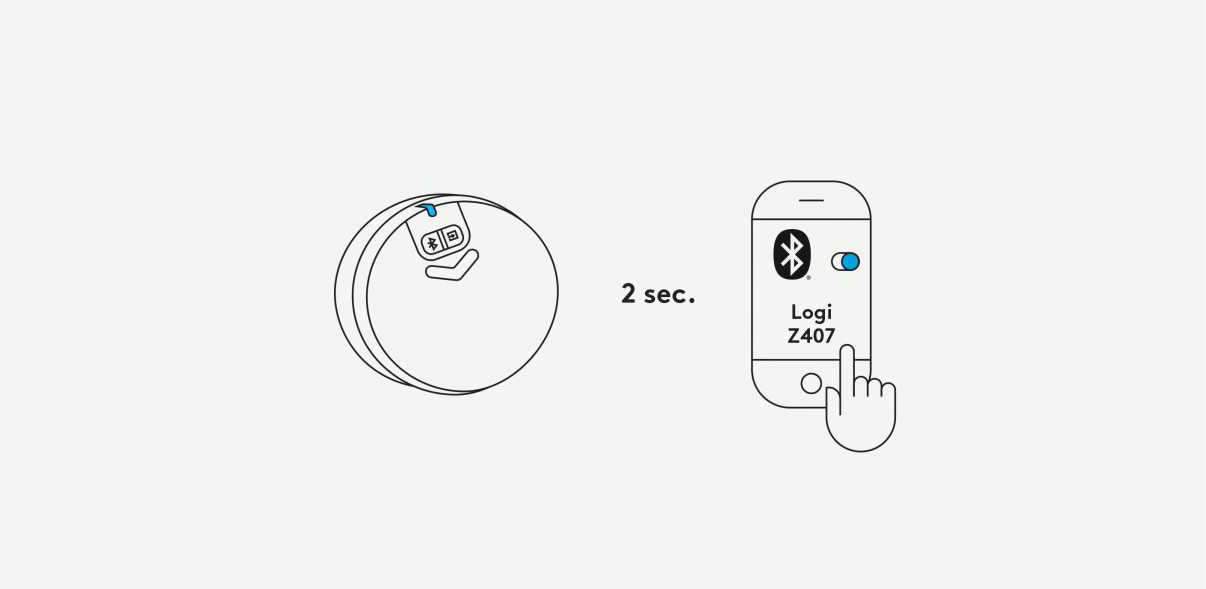 STEP 3: SWITCH BETWEEN YOUR INPUTS
Press the wired input button to switch between wired inputs (USB and 3.5 mm (0.35 cm) inputs).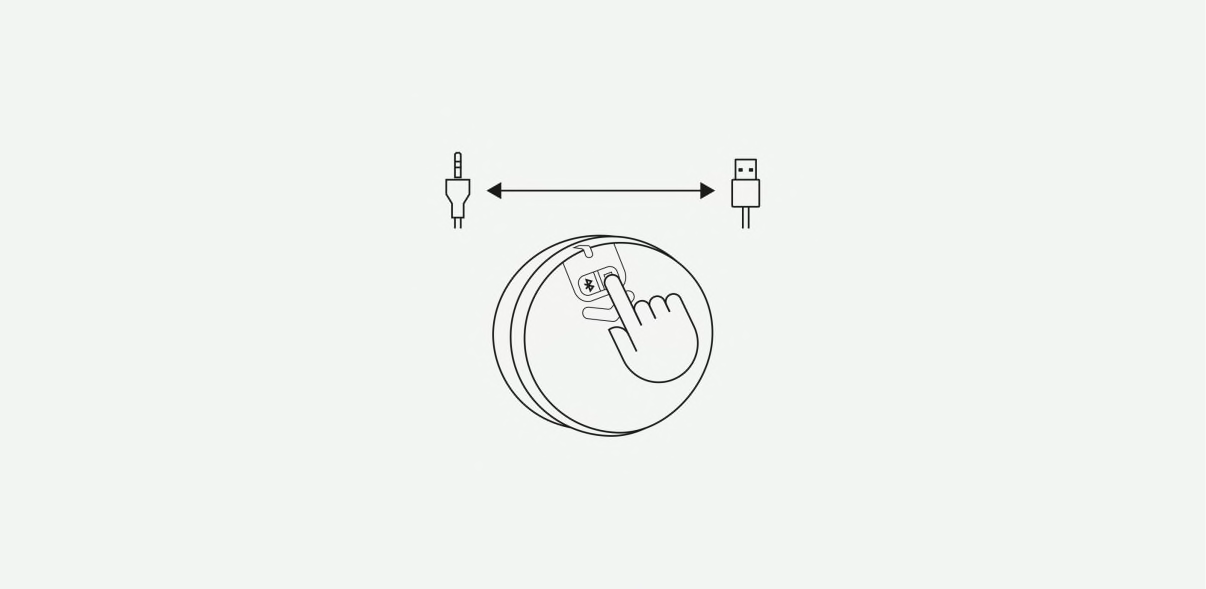 STEP 4
Press the Bluetooth button to switch back to Bluetooth connectivity.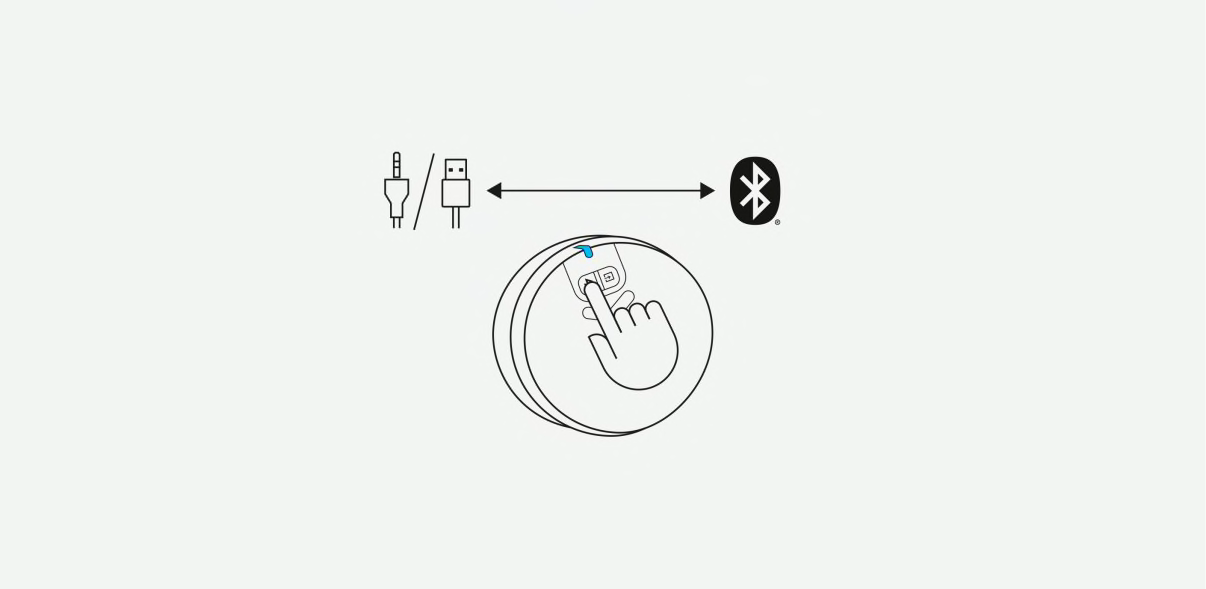 STEP 5: PLAY & PAUSE
Press once to play /pause when connected to USB or Bluetooth. Mute and unmute when connected to 3.5 mm (0.35 cm).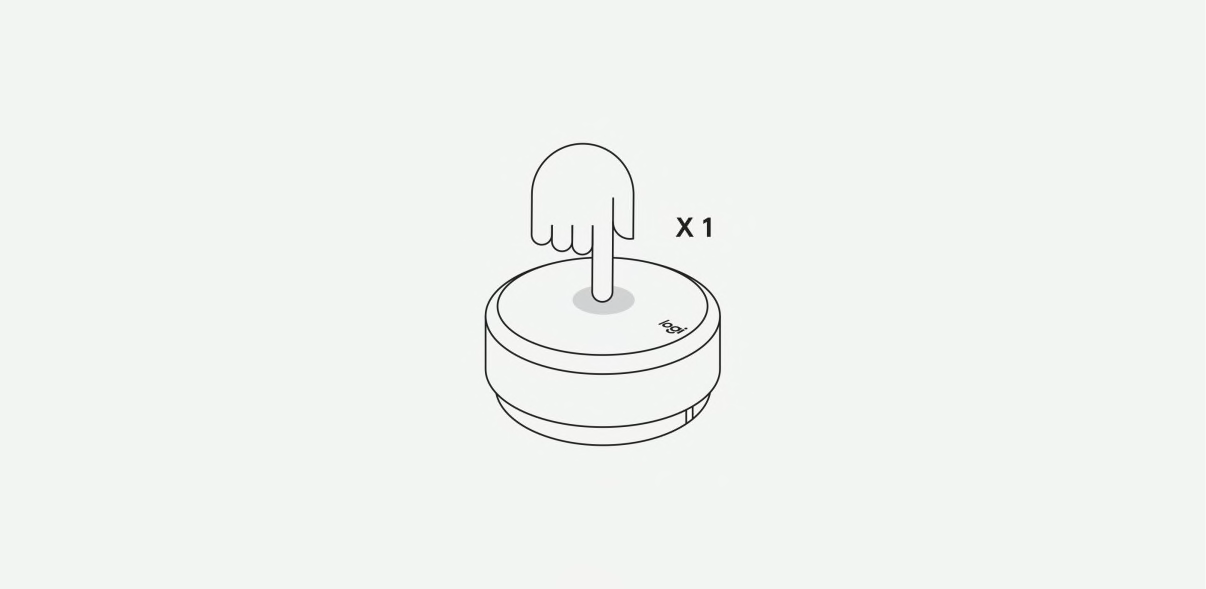 STEP 6: TRACK FORWARD
Press twice to play your next track. (when connected to USB or Bluetooth)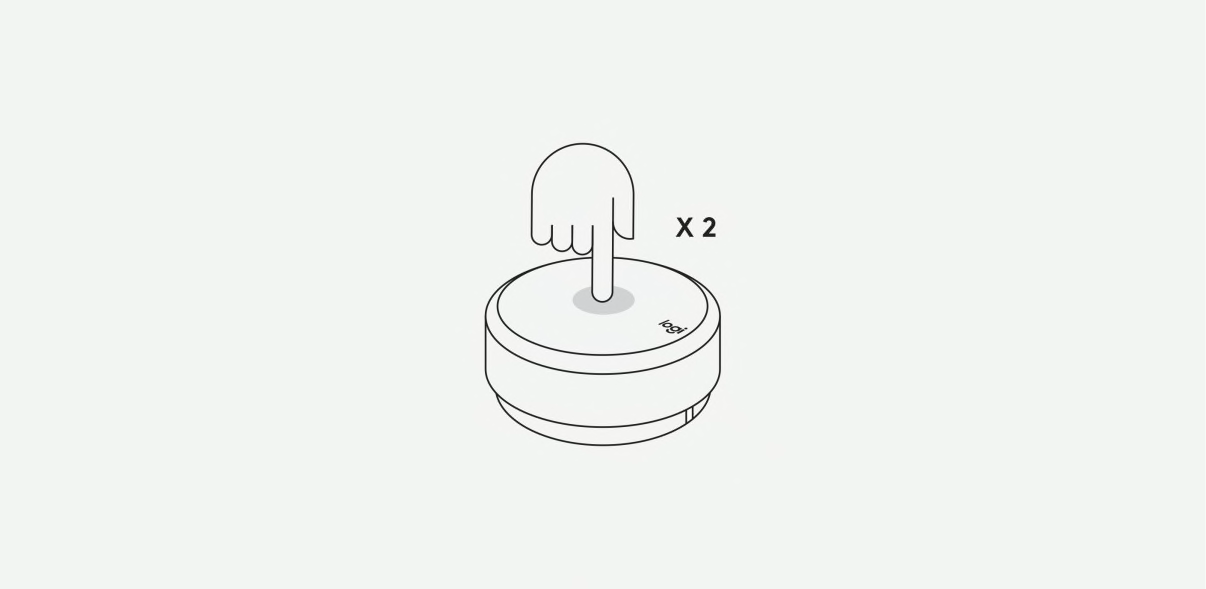 STEP 7: TRACK BACK
Press three times to replay or track back. (when connected to USB or Bluetooth)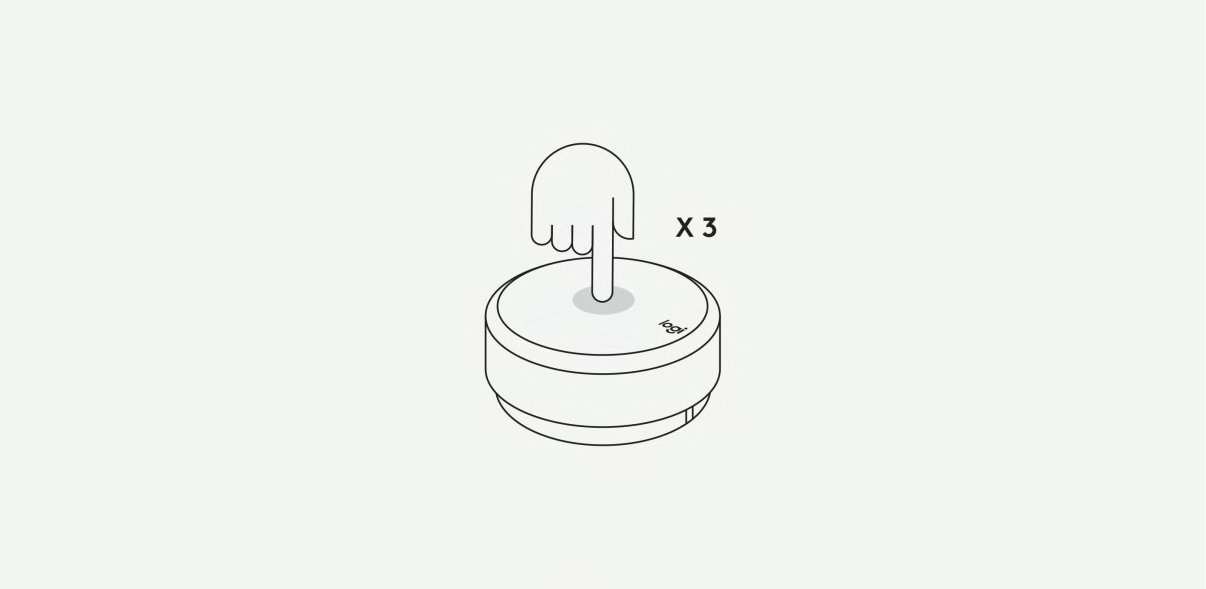 STEP 8: ADJUST YOUR BASS
Press and hold 2 seconds to enter or exit bass mode. Rotate and adjust the bass volume, you will hear the notification sound when you reach MAX/min bass level.
TIP: Logi Z407 exits bass mode automatically after 15 seconds.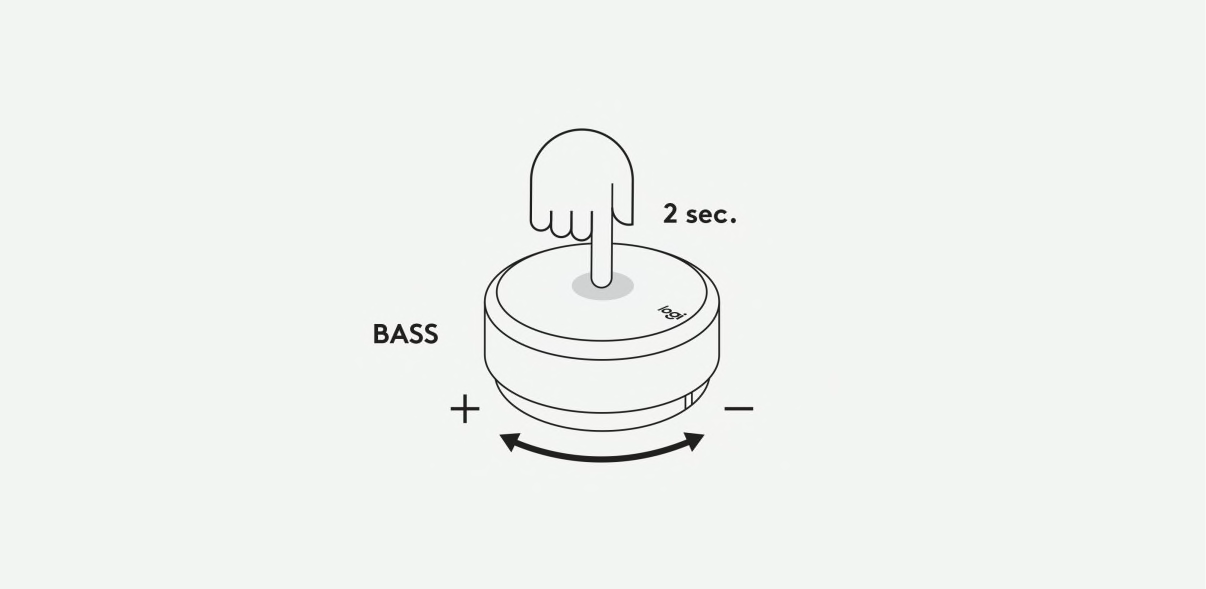 STEP 9: RESET ALL SETTINGS
To return to Logitech default settings, press and hold both buttons for 8 seconds. The LED will fast blink twice and turn into solid blue.